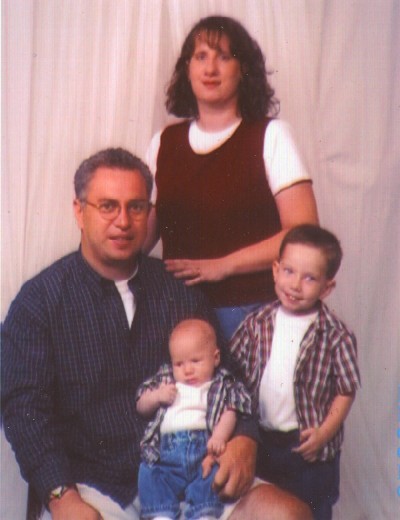 Jason, Susan, Braden & Caleb
(Hawaii, 2001)
Kia ora, we are the Green Family - Jason, Susan, Braden, Caleb and Tainui.

In mid 2007 we moved from Hawaii to live in Mesa Arizona. It was quite a leap, but we are happy to be living in the desert.
Jason works at Arizona State University in the University Technology Office.
Susan takes care of us all and enjoys scrapbooking and tinkering with crafts.
Braden knows about all there is to know about Star Wars.
Caleb had recently taken an interest in baseball (or pretty much just hitting things).
Tainui is growing bigger every day.