Jason and Susan met in a Computer Science class at BYU Hawaii.
The class started out small and ended up with just two people - Jason and Susan.

Even working in the same department, it took at least another year for a more intaimate connection to be made.
This quickly led to marriage in the LDS Temple at Mesa, Arizona on the hottest July 31 (1996) recorded there - 116 degrees (F).

A year went by in TVA (Temple View Appartments - married student housing at BYU Hawaii) while Jason was still in school.
An appartment in Makaua Village in Ka'a'awa was home for little while, followed by a small place on Laie Point.
Eventually an affordable home surfaced and after signing away everything, Hauula Homestead Road in Hauula became home in the summer of 1999.

Hawaii is a sensible place to live.
It is about as close to the middle of Green/Ellsworth families as you can get.
There are yearly attempts to visit Susan's family in the U.S. mainland, and Jason's family in New Zealand.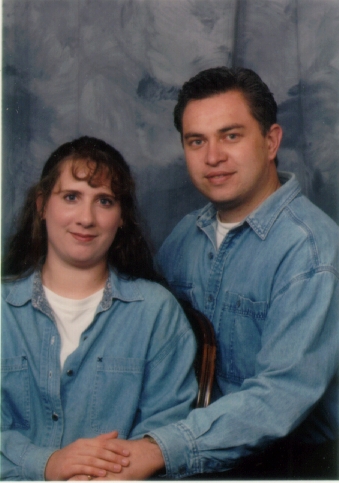 (Hawaii, 1996)